Connecting Entrepreneurs with Lunch & Learn Series
---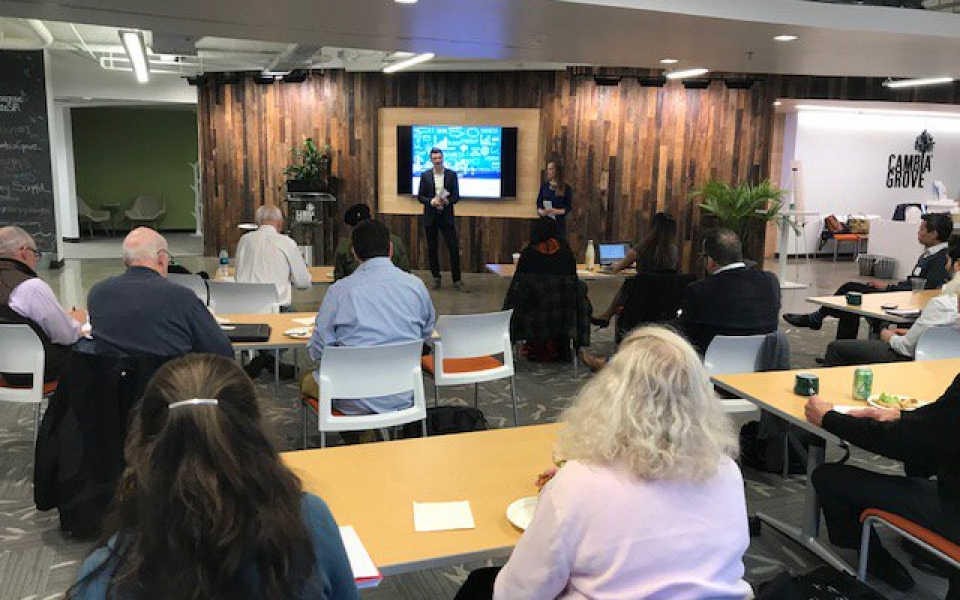 The Cambia Grove Lunch & Learn series, presented by Echo Heath Ventures, provides opportunities for entrepreneurs to network with a variety of subject matter experts. Each Lunch & Learn focuses on a different aspect of starting a successful health care business, from product development, to structuring term sheet conditions. This series is hosted in partnership with Cambia Grove, a health care innovation hub based in Seattle, Washington.
In the first half of 2018, the series included:
Term Sheet Conditions with Davis Wright Tremaine
Developing a High-Impact Business Plan with Camber Collective
Navigating Successful Product Development with Product Creation Studio
The Value of Evidence-based Research with PCI-Lab
Presenting Your Value Proposition with Keiretsu Forum
Kurt Sheline, Principal at Echo Health Ventures, says, "Our ultimate goal is to facilitate health care transformation in a way that is both long-lasting and patient-centric. We feel the Lunch & Learn Series is deeply aligned with this goal and brings together a host of talented professionals within Seattle's entrepreneurial community."
Join us at the next Lunch & Learn on September 19 for a discussion and engaging Q&A on patent strategy for your growing business. Dylan Adams from Davis Wright Tremaine and Kurt Sheline from Echo Health Ventures will address what is patentable, what entrepreneurs should be thinking about as they build their company from an IP perspective, examples of different patent approaches and more.
Lunch & Learn: Optimizing Your Patent Strategy
Date and time: Wednesday, September 19, 12:00–1:00 PM
Location: Cambia Grove, 1800 9th Ave., Suite 250, Seattle, WA
Lunch provided
If you're interested in learning more about this series or partnering on an upcoming event, please contact info@cambiagrove.com.