Investment in 2020: What We Learned
---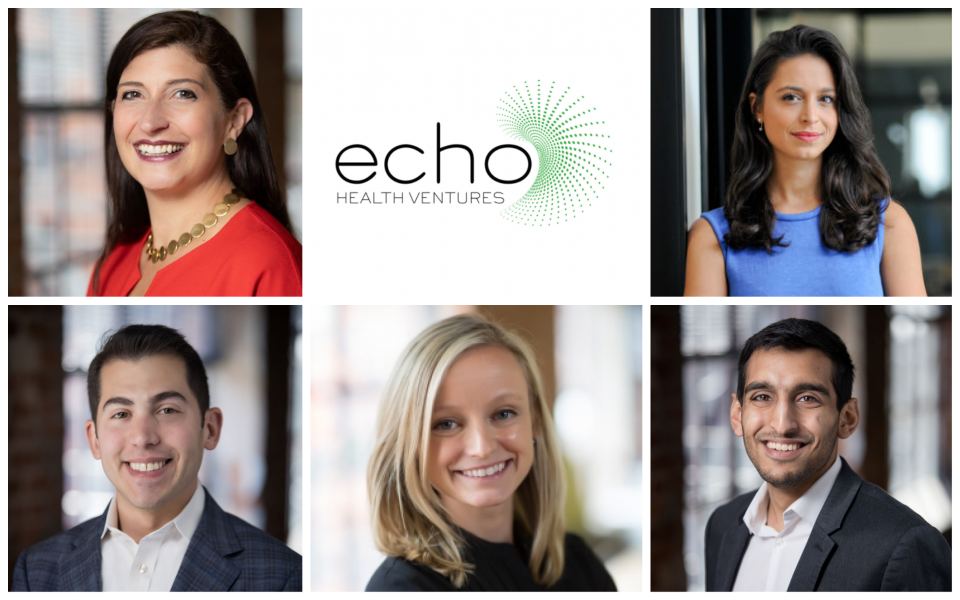 Echo Health Ventures is focused on investing in companies that personalize health care, supporting individuals and families alike, and has completed significant work relating to these topics. Echo's Strategic Investment Team Matt Parmett, Jessica Zeaske, Anahita Nakhjiri, Lindsey Brown and Omair Ahmed shared insights from 2020 and the year's challenges, surveying the market reacting to new realities amid the pandemic.
Telemedicine in the Age of COVID-19: Rapid Expansion of New Models and Functionality
Matt Parmett, Associate at Echo, shares insights on telemedicine trends amid COVID-19, including portfolio companies that are excelling in their response to the crisis. This national telehealth experiment will drive lasting increases in the use of telehealth and Echo is excited to work with companies offering new care models that share their vision.
Cage Matches, Cash, and COVID-19 Creating Critical Moment for Digital Health
Amid uncertainty with the COVID-19 pandemic, patients seek empathetic, convenient care. Echo's Jessica Zeaske, Partner, and Anahita Nakhjiri, Associate, share how investors are hoping to reframe health care. Echo Health Ventures continues to search for companies focusing the impact of their solutions on the ones who need it most –the patient.
Yes, Femtech is Booming. But Disparity in Women's Health Continues
In this article looking at Femtech, Associate Lindsey Brown shares how women's health has become one of the fastest growing sectors within digital health and how Echo sees opportunity for development and inclusive care starting at the community level.
Innovation and Opportunities for Investors to Address Social Drivers of Health
Echo's Associate Omair Ahmed shares how companies are driving measurable impact on health care outcomes and creating sustainable business models to focus on the Social Drivers of Health amid COVID-19. Through these new developments, there will continue to be opportunities to drive innovation and bridge fundamental health care disparities.