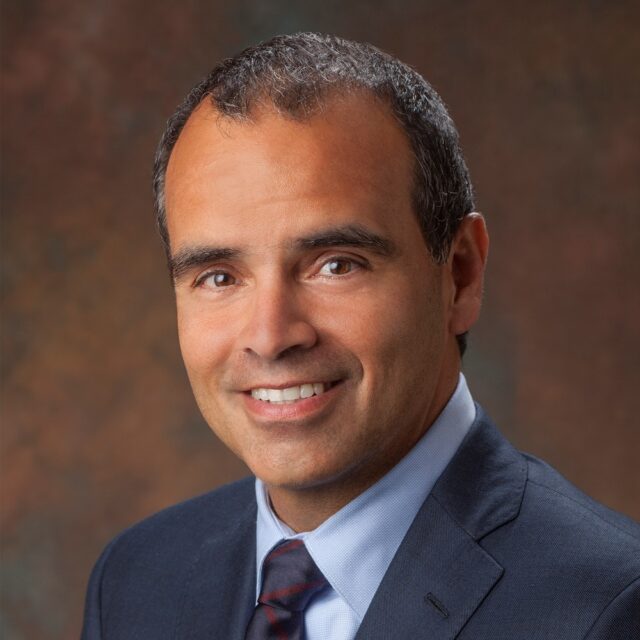 Luis Machuca has had a successful career in technology and healthcare, serving in the CEO role for over 20 years. He currently serves on the Board of Directors of three companies and has had Board roles since 1998. Aside from his accomplishments as a leader, he has significant experience in governance, turnarounds, M&A, finance, risk management and talent development.
After graduating from Purdue University (BSEE'80, MSIE'81) he began his career with Intel in 1981. At Intel, he ascended to leadership roles in manufacturing, engineering, marketing and ultimately became the General Manager of the OEM Systems Division.  After 15 years with Intel, he went on to lead two technology company turnarounds (PB-NEC & eFusion). In 2001 he founded a venture backed company (Kryptiq Corp) in the healthcare technology field. The company had a profound impact on the relationship between medical providers and patients. Kryptiq's growth led to a sale of the company to Surescripts Corp in 2011 where he continued as CEO of a wholly own subsidiary. In 2015 he founded Enli Health Intelligence which rapidly became the dominant leader in Population Health Management software. Enli was acquired by Cedar Gate Technologies at the end of 2021.
Mr. Machuca has been a Director of Cambia Health Systems since 2009. He leads the Strategic Initiatives committee and is a member of the Governance committee. He also serves as Cambia's Director on the Board of Echo Health Ventures which he chaired from 2019-2021.
Mr. Machuca has been a Director of Umpqua Bank (NASDAQ: UMPQ) since 2011. He has chaired the Compensation Committee since 2015. He was UMPQ's designated Director for its FinTech venture. He also serves in the Executive, Governance, and Enterprise Risk committees.
Mr. Machuca currently serves as Chairman of the Board of Saphyre Digital, private equity backed FinTech company.