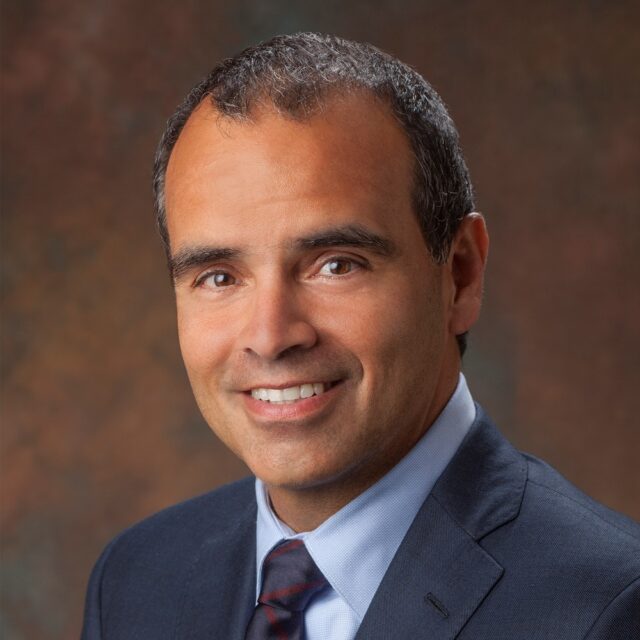 Luis Machuca is the Chief Executive Officer of Enli Health Intelligence, the market leader in population health technology.
Enli's analytics at the point of care enables care teams to deliver better outcomes by providing the platform to identify populations at risk, create unified care plans, and measure the efficacy of their care.
Mr. Machuca received his BSEE in 1980 and a MSIE in 1981, both from Purdue University. He joined Intel Corp. in 1981 and spent 15 years in a variety of executive management roles before becoming General Manager of Intel's OEM Products and Services Division. In 1996, Mr. Machuca became an Executive Vice President at NEC Computer Services, a division of PB-NEC Corp. In 1999, he joined eFusion Corp. as President and Chief Operating Officer, and subsequently helped steer the company through a merger with ITXC. In addition to his role at Enli, he serves on the board of directors of Cambia Health Solutions, Umpqua Bank, UniteOR Corp, and the Portland Golf Club.
He has also served on the Oregon Health & Sciences University Foundation Board of Trustees, the Catholic Charities of Oregon Board of Directors, the Portland Metropolitan Family Services Board of Directors, the Jesuit High School Board of Trustees, the Lifeworks NW Board of Directors, the University of Portland Board of Regents, the Boy Scouts of America Cascade Pacific Council Executive Board, and the Oregon Innovation Council.