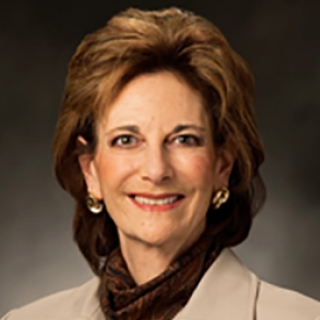 Roberta Bowman spent most of her business career at Duke Energy in Charlotte, NC. She joined the company in 1986 and served the multinational energy company for over 25 years before retiring in January 2012 as Senior Vice President and Chief Sustainability Officer.
In that role, Bowman served on the company's Management Committee and led the company's integrated response to environmental risks and opportunities. She also represented the company at industry, national and global policy forums. Her career at Duke Energy included executive leadership roles in public policy, government relations, environment health & safety, corporate communications and crisis management functions. Bowman started her career in 1978 at Northeast Utilities in Hartford, Conn.
Bowman has served on the LPGA's Board of Directors since August 2011 before taking over as Board Chair in January 2016. In addition, Bowman serves on the Board of Trustees of Blue Cross Blue Shield of North Carolina (Blue Cross NC), the state's largest health insurer. She remains active in business as founding principal of Bowman Strategic Advisors, providing consulting services in sustainability, energy, leadership and crisis management.