Building Partnership through Market Development: Livongo and Cambia Health Solutions Case Study
---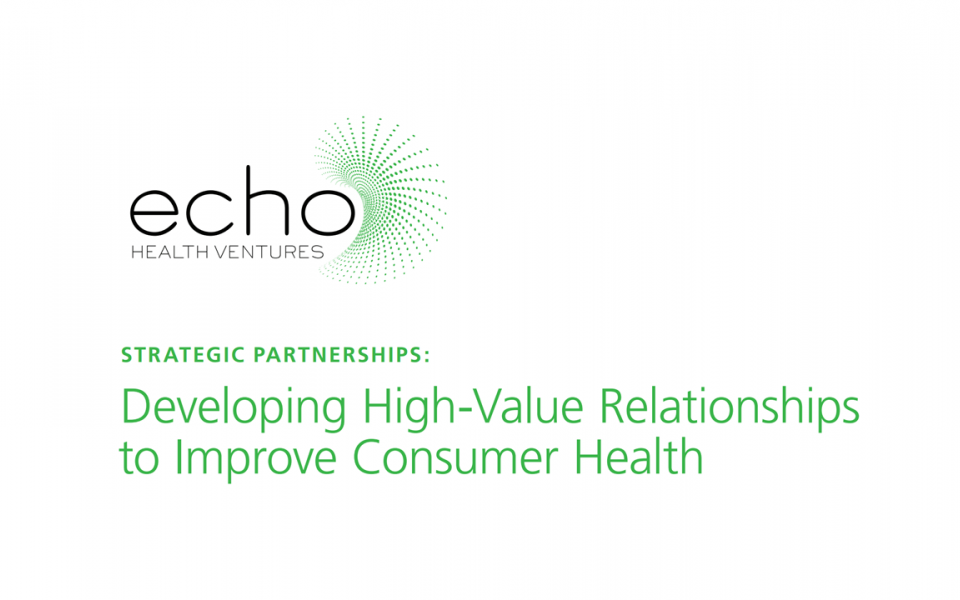 At Echo Health Ventures, our market development model is one of our key differentiators. We have a dedicated team that provides business management consulting services through our hands-on support to our portfolio companies.
A traditional, transaction-focused approach to investment often falls short in transforming health care. Redefining that model, Echo Health Ventures offers a strategic approach to investing, deeply engaging with portfolio companies and its parent organizations to accelerate mutual growth and success.
An example of this engagement can be found in our facilitation of a partnership between one of our parent organizations, Cambia Health Solutions, and portfolio company Livongo, bringing together these two organizations in a shared mission to fight the debilitating impacts of chronic disease.
Our case study "Developing High-Value Relationships to Improve Consumer Health" outlines the impact of this partnership on consumers, on expanding Livongo's business model, and ultimately driving positive health outcomes.
"The Echo Health Ventures investment and the strategic relationship with Cambia Health Solutions further complement our work," said Glen Tullman, executive chairman of Livongo. "The solutions we build with Cambia will reflect our shared perspective to empower members through applied health signals and silence noisy health care."
"We see great potential in collaborating with Livongo to transform the experience Americans have in health and in sickness," said Mark Ganz, Cambia's president and chief executive officer. "Livongo is a kindred spirit on our journey to make health care more person-focused and economically sustainable." 
Read the full case study, learn more about Livongo's solutions, or read Echo Health Ventures' Investment Charter.
Developing High-Value Relationships to Improve Consumer Health (PDF)