Echo Health Ventures announces Jonathan R. Eide as Chief Operating Officer and Karim Botros as Managing Partner
---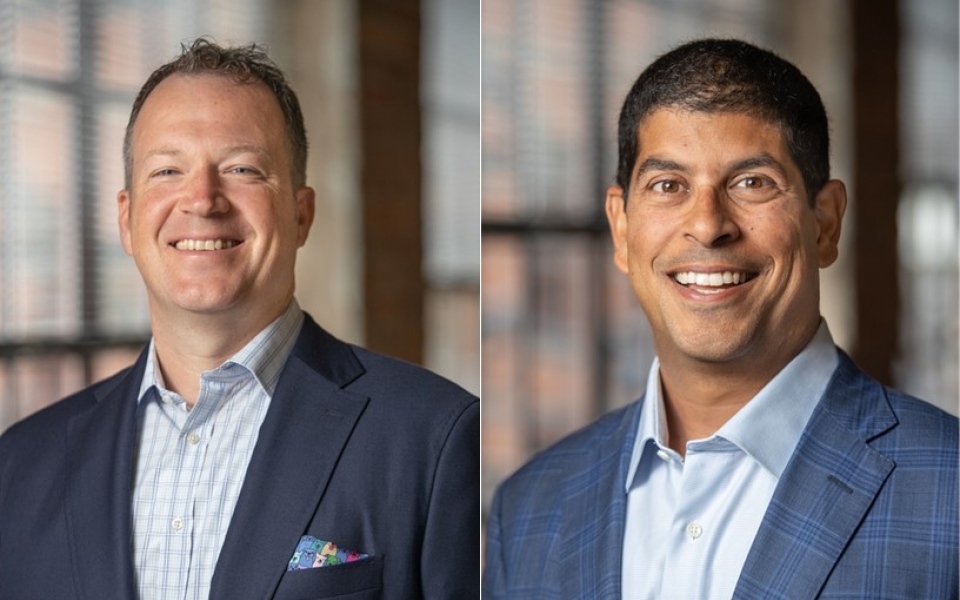 DURHAM, N.C. – (July 16, 2019) – Echo Health Ventures (EHV), a strategic collaboration of Cambia Health Solutions and Mosaic Health Solutions to invest in innovative health care services and health care information technology companies, welcomes Jonathan R. Eide as Chief Operating Officer and Karim Botros as Managing Partner. Both roles will strengthen EHV's impact on scaling innovation to address today's health care challenges.
Jonathan R. Eide joins as Chief Operating Officer
As Chief Operating Officer at EHV, Jon leads operations and is an integral part of the leadership team that guides and implements strategic initiatives, continuing to enable the innovative health care companies transforming the industry. Jon steps into this role with more than 20 years of accounting, finance and investment transaction experience, including as external counsel for several EHV investment transactions.
"I am excited for the opportunity to further drive Echo Health Ventures' strategic and operational excellence to realize our vision of building and growing the next great health care companies," said Jon. "To truly scale health care innovation on a national level and solve the critical issues within health care, EHV brings a unique approach to strategic investing that focuses on solutions and scale that will deliver value-based, consumer-centric transformation to the industry."
Prior to joining EHV, Jon was a Partner in the Corporate Department of Robinson, Bradshaw & Hinson in Charlotte, N.C., where his practice included advising financial and strategic investors with respect to investments and joint ventures with companies in the health care, e-commerce, manufacturing and software industries. Before attending law school, Jon was a Vice President, Finance in the Corporate and Investment Banking division at Wachovia, a Wells Fargo company, and started his career in audit and assurance roles at Deloitte & Touche and Arthur Andersen.
Jon holds a J.D. from Northwestern University School of Law and a Bachelor of Science in business from Miami University. He is based in EHV's Durham, N.C. office.
Karim Botros joins as Managing Partner
As Managing Partner, Karim Botros leads EHV's advisory services teams, focusing on strategic alliances, market development and portfolio company engagement. His team will focus on coordinating and delivering a high-level of strategic value to portfolio companies as well as to Cambia Health Solutions and Mosaic Health Solutions.
"I'm thrilled to join EHV's impressive team and collaborating with diverse leadership across the portfolio and parent companies to deliver an improved experience in health care and deliver on value-based health care," said Karim. "After 12 years on the provider side and nine years in private equity, I'm excited to progress to the payer side to accelerate transformation with the potential to impact a combined seven million members."
Prior to joining EHV, Karim was the Chief Strategy and Innovation Officer at Cleveland-based MetroHealth System, a $1.2 billion not-for-profit, public safety net health system. During his tenure with MetroHealth, he also oversaw primary care, behavioral health, dentistry, women's health and pediatrics. Prior to MetroHealth, Karim was responsible for business development at Cleveland Clinic Foundation. Karim also has more than nine years of private equity experience at The Riverside Company and The Jordan Company. He began his career at Baxter International.
Karim holds a MBA, Master of Engineering and a Biomedical Engineering Bachelor degree from Northwestern University. He is based in EHV's Durham, N.C. office.
About Echo Health Ventures
Echo Health Ventures LLC invests to build and grow tomorrow's great health care companies. We invest across every stage and work with our portfolio companies to challenge and transform the health care system. As a strategic collaboration of Cambia Health Solutions and Mosaic Health Solutions, we work closely with our Parents to catalyze the development of our portfolio companies and accelerate their innovations to scale nationally. Echo Health Ventures operates nationwide with offices in Durham, N.C., Portland, Ore., Seattle and Boston. Follow us on Twitter @healthecho.