Echo's Rob Coppedge named to GCV Powerlist for third straight year
---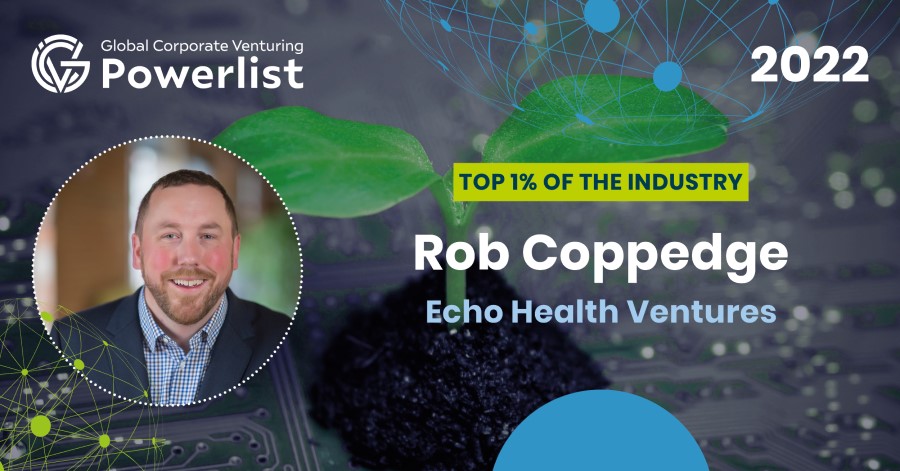 For the third consecutive year, Global Corporate Venturing named CEO Rob Coppedge to its 2022 Powerlist, representing the top 1% of corporate venture capital leaders from around the world.
"Being named to GCV's Powerlist is an honor I share with our entire team, which is committed to identifying bold new ways to meet the needs of tomorrow's health care consumers in an economically sustainable way. Health care transformation requires thoughtful partnerships between enterprises and innovators seeking solutions to complex challenges. Echo's unique value proposition continues to earn attention for the deep engagement we foster between alliance members and portfolio companies. I'm proud of our work to improve outcomes, reduce overall cost and improve quality for all people," he said.
Echo began 2022 with the addition of BlueCross BlueShield of Tennessee to the Echo Innovation Alliance in February. The Alliance already included Cambia Health Solutions, Mosaic Health Solutions, and USAble Corporation.  Echo also established a new presence in Tennessee to engage the region's health services community with the hope of building more bridges between the goals of innovators, payers and providers.