HLTH 2019 Highlights From a VC Perspective
---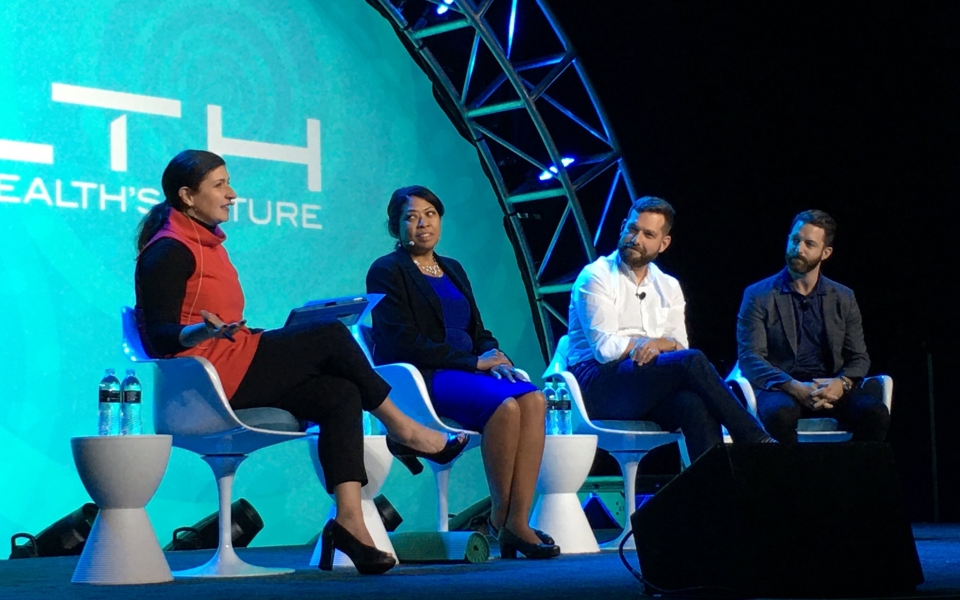 This year, 6,000 influencers and innovators across all disciplines in health care converged on the HLTH conference to ask one question: how do we create the future of health care? Throughout the conference, Echo Health Ventures led conversations on how venture capital and startups are answering that question.
Here are a few highlights from those panels:
Mo' Money, Mo' Transformation: The Strategics
Bryan Sivak, Managing Director and VP, Medicaid Transformation, Kaiser Permanente Ventures
Brenton Burns, Executive Vice President, UPMC Enterprises
Bryony Winn, Senior Vice President, Chief Strategy and Innovation Officer, Blue Cross and Blue Shield of North Carolina
Rob Coppedge, Chief Executive Officer, Echo Health Ventures (moderator)
This panel explored the unique role of strategic corporate venture capital. How do they drive systemic health care change? What challenges do they face?  Keys to success include looking at the hard problems, finding the right partner in the enterprise, and going deep with the investing team to solve for that problem.
Focused Care for Those Left Behind
Studies have shown that 80 percent of health outcomes are driven by social determinants of health (SDOH). How do we design solutions to address that? The panel discussed which populations are underprioritized, which opportunities are scalable, and what's next for SDOH.
Disruption of the "Ps" of Health Care: Payers, Providers, Pharma and Patients
Jessica Zeaske, Partner, Echo Health Ventures
Leah Sparks, CEO, Wildflower Health
Lisa Alderson, Genome Medical
Jennifer Schneider, President, Livongo
Cambia's HLTH Tweet Chat series focused on venture capital's disruption in health care and featured special guests from Echo and its portfolio companies.
Thanks to everyone who joined us at HLTH—we'll see you next year!