Portland Business Journal highlights how Echo serves its health plan members
---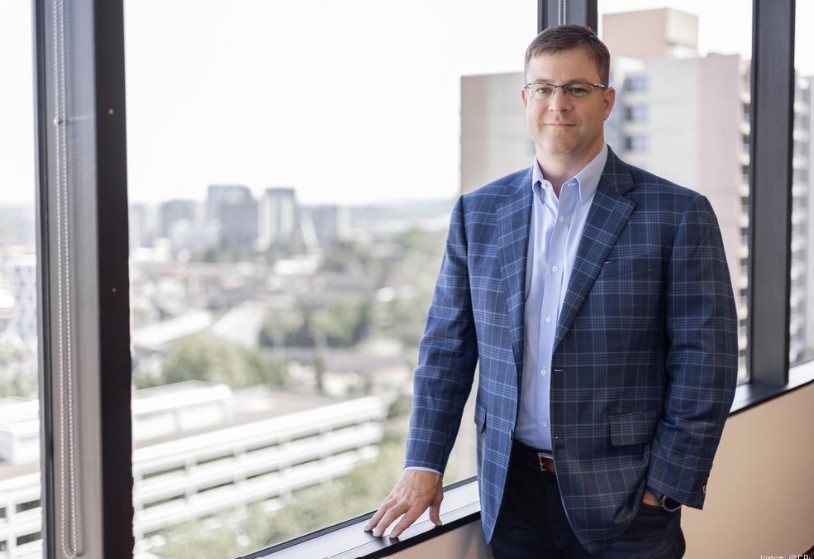 The Portland Business Journal wrote this week about one of Echo Health Ventures' founding members, Cambia Health Solutions, and how the company is working closely with Echo to drive innovative health care solutions for its health plan members.
Jared Short, CEO of Portland-based Cambia (PBJ photo above), told the PBJ that Echo Health Ventures is an integral part of Cambia's mission.
"Echo helps us identify capabilities in the wild that are earlier stage and can move the needle in health care in a transformative way," Short said in an interview. "We're still driving innovation and an entrepreneurial mindset, but we're accelerating the pace."
Echo CEO Rob Coppedge said the firm's mission hasn't changed since it was founded.
"Our mission is the same as it was in 2016 to pursue a dual mandate — to make good investments, be good stewards of the capital we're entrusted with, but that's not enough," Coppedge said. "We want to be investing in companies that advance the strategies of the health plans we work with."
Eric Rosenfeld, co-founder of the Oregon Venture Fund, said Echo's model stands out in the field.
"Corporate venture arms have been very active," Rosenfeld said. "Among health plans, my sense is that Echo Health is one of the pioneers, if not the pioneer. What makes it powerful is that by being a venture investor, they can leverage the in-house expertise Cambia has nationwide with participating plans, and they also can bring the power of Cambia to bear as a customer of the startups they're backing. They can take a risk in companies that might have a longer gestation. That's super valuable because they're not a lot of patient capital out there."
The PBJ story also features DispatchHealth, an Echo portfolio company. Besides the feature on Echo, the paper published a separate Q&A this week with Cambia CEO Jared Short about his vision for Cambia and its commitment to innovation.