Cage Matches, Cash, and COVID-19 Creating Critical Moment for Digital Health
---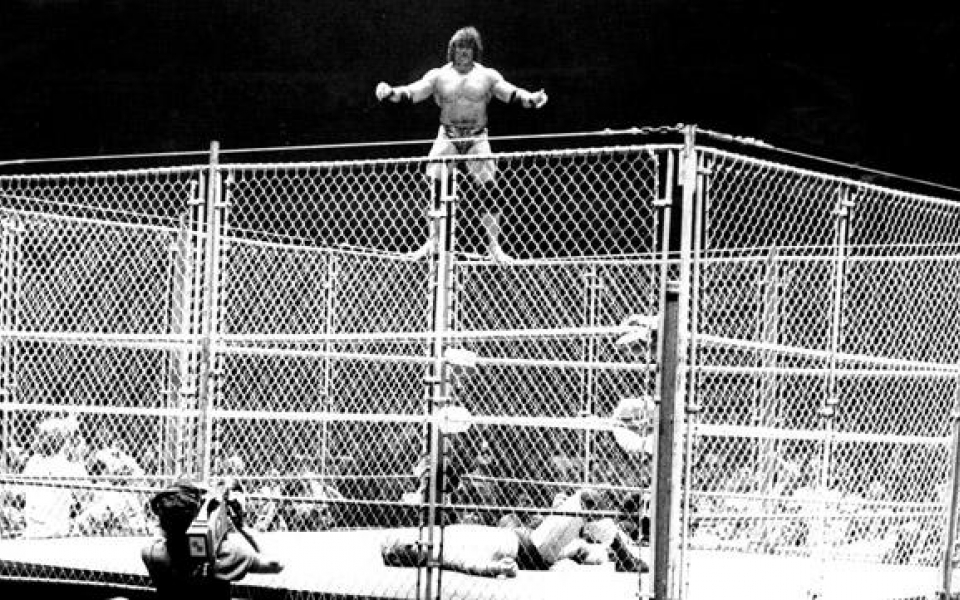 By Jessica Zeaske and Anahita Nakhjiri
Over the last decade, $45B has been invested across digital health, health care IT and tech-enabled services and the cage matches between these startups to show revenue and impact have only intensified. Competing under the banner of constructive disruption, these players are reframing health care by dismantling verticals and value chains and creating new market categories. The battles against incumbents and each other have made these entrants strong and investments continue to pour into this market seeking the next category creator in health care.
One of the unfortunate byproducts of the funding hype and consolidation, however, is that the innovation ecosystem can easily lose focus on what matters most – the patient. There is still a human at the center of the digital framework or technology who, amid uncertainty, seeks empathetic care however most convenient or accessible. The provider who uses that technology and bears the most weight in shaping their experience and outcome can also be lost in the splashy news headlines of the 'winners.'
The COVID-19 pandemic and resulting health care and human crises have forced the focus away from the cage matches and back on the patient and provider experience. Now seed-to-growth-stage companies and incumbents must provide solutions with real, advanced utility, at scale, and quickly, leveraging core competencies to serve those with the highest needs. As value chains and supply chains are reconstructed (and simplified) with patients at the center, bells and whistles are a distraction. Providers are singularly focused on pragmatic, integrated solutions to continuous care access and delivery— virtual triage, telehealth, diagnostic testing, remote patient monitoring —prioritizing those which can work in synergy and guarantee quick value creation, efficiency and efficacy for patients.
The pace of change and adoption in the ecosystem accelerated by COVID-19 appears indicative of the staying power. Regulators, payers and insurers alike have quickly mobilized to expand access to telehealth, slashing cost-sharing and removing regulatory and administrative roadblocks and distributing funding to build out communities' health IT infrastructure. The volume of telehealth claims increased more than 8,335% in April (YOY) as COVID-19 continued to drive utilization, with mental health diagnoses and chronic disease visits driving most volume. The recently announced $18.5B merger between Teladoc and Livongo has sent shockwaves across the industry and venture-backed community, and not only because it represents the largest digital health deal of its kind to date . More significantly, the inevitable yet timely arrival of a platform company supporting virtual care at such scale signifies a call to action for both health care startups and incumbents, especially those running in adjacent circles (or cage matches), to evaluate their virtual care strategies and patient footprints in a different light.
To look forward is to acknowledge the current state of health care as the evolving standard for how patients should be cared for and how clinical care should be delivered. Whether payment models also evolve to meet the moment is critical yet hard to predict. But returning to normal (and focusing on deal headlines rather than the patient) is precisely the wrong destination and the incumbents and startups who figure this out will be uniquely able to maintain their competitive edge and commercial credibility in the prevailing landscape.
At Echo Health Ventures, we continue to search for companies focusing the impact of their solutions on the ones who need it most. We need their innovation now more than ever.
*Photo source: Online World of Wrestling
[1] Rock Health Digital Health Funding Reports
[2] Pifer, Rebecca. "Medicare Members Using Telehealth Grew 120 Times in Early Weeks of COVID-19 as Regulations Eased." Healthcare Dive, 27 May 2020, www.healthcaredive.com/news/medicare-seniors-telehealth-covid-coronavirus-cms-trump/578685/.
[3] Pifer, Rebecca. "Telehealth Claim Lines Increased More than 8,335% in April: Fair Health." Healthcare Dive, 6 July 2020, www.healthcaredive.com/news/telehealth-claim-lines-increased-more-than-8335-in-april-fair-health/581039/.
[4] Farr, Christina. "How Livongo and Teladoc Closed an $18.5 Billion Deal during a Pandemic." CNBC, CNBC, 5 Aug. 2020, www.cnbc.com/2020/08/05/livongo-teladoc-deal-reached-over-months-during-coronavirus-pandemic.html.