Echo Health Ventures Expands Strategic Investment Team and Advisory Board
---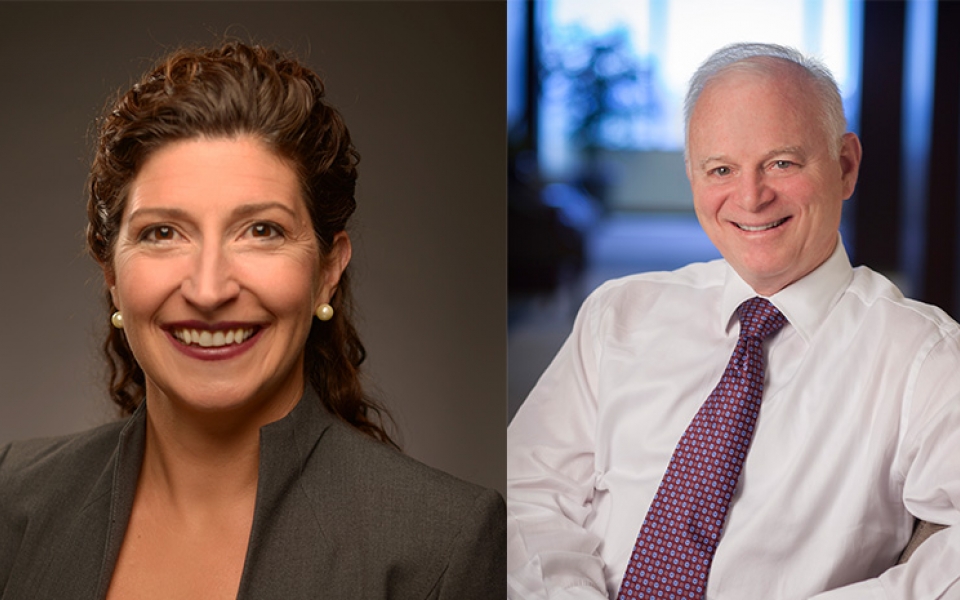 SEATTLE – (Jan 3, 2019) – Echo Health Ventures (EHV), a strategic collaboration of Cambia Health Solutions and Mosaic Health Solutions to invest in innovative health care services and health care information technology companies, welcomes Jessica A. Zeaske as Partner and Dr. Richard Popiel to the advisory board.
Jessica Zeaske joins EHV as Partner
As Partner at EHV in Boston, Jessica identifies and invests in health care companies that create paths for innovation in the complex health care industry.
"Jessica is a seasoned venture capitalist with public health roots and a legacy of building deep, high-value relationships with portfolio companies throughout her career," said Echo Health Ventures CEO Rob Coppedge. "Her expertise in successfully bringing emerging models and technology to market will be an asset for our portfolio companies and help them gain market traction more quickly."
Previously, Jessica served as Director of Healthcare Investments at GE Ventures focusing on the Health IT and MedTech markets. She came to GE Ventures from Lemhi Ventures, a fund investing in health care services with a focus on market disruption. Prior to joining Lemhi, Jessica worked on forming and spinning out HealthTech and Life Science companies based on University intellectual property at University of Minnesota and Oregon Health & Science University. Jessica has worked in independent, corporate, and university funds and is the author of dozens of health care investment themes.
Jessica graduated with honors from Stanford University, completed a Master of Health Science and PhD at Johns Hopkins School of Public Health, and completed her MBA with a focus on Healthcare Administration at Regis University. She has served on over a dozen boards for emerging health care companies.
Dr. Richard Popiel appointed to advisory board
Dr. Popiel joins EHV's advisory board from Cambia Health Solutions, where he served as Executive Vice President and Chief Medical Officer. In his new role, Dr. Popiel will work closely with EHV to build its portfolio of new investments and support the growth of existing portfolio companies.
"Dr. Popiel understands that true innovation in health care is not easy and will require entrepreneurs and large health care enterprises to work closely together," said Coppedge. "Dr. Popiel is a recognized health care delivery expert with senior leadership experience at health plans and health care companies. His perspective in medical, pharmacy, network and cost stewardship strategies will be invaluable as we continue to grow and invest in tomorrow's great health care companies."
At Cambia Health Solutions, Dr. Popiel was responsible for clinical strategy with the goal to improve health plan members' outcomes and their experiences as health care consumers. Prior to Cambia, he served as President and Chief Operating Officer for Horizon Healthcare Innovations, a Horizon Blue Cross Blue Shield of New Jersey company. Before that, he served as Horizon BCBSNJ's Vice President and Chief Medical Officer and as Vice President and Senior Medical Director for The Permanente Company, a subsidiary of Kaiser Permanente.
Active in professional organizations, Dr. Popiel led the National Council of Physician and Pharmacy Executives, a Blue Cross and Blue Shield Association council comprising chief medical and chief pharmacy officers; the Chief Medical Officer Leadership Group at America's Health Insurance Plans (AHIP) and the AHIP board of directors. Additionally, Dr. Popiel currently serves on the board of the George Washington University Medical Faculty Associates, as board chair for the Classic Wine Auction serving children and families in need, on the GNS Healthcare advisory board and is a Senior Advisor for McKinsey and Company.
Dr. Popiel earned a B.S. in biology and his M.D. at The George Washington University in Washington, D.C. He is board-certified in internal medicine. He also holds a Master of Business Administration from Northwestern University Kellogg School of Management.
ABOUT ECHO HEALTH VENTURES
Echo Health Ventures LLC invests to build and grow tomorrow's great health care companies. We invest across every stage and work with our portfolio companies to challenge and transform the health care system. As a strategic collaboration of Cambia Health Solutions and Mosaic Health Solutions, we work closely with our Parents to catalyze the development of our portfolio companies' and accelerate their innovations to scale nationally. Echo Health Ventures operates nationwide with offices in Seattle, Durham, N.C., and Portland, Ore. Follow us on Twitter @healthecho.
CONTACT INFORMATION
Media Contact
Wen Chiu
Wen.Chiu@cambiahealth.com
206-332-4959