Echo CEO Rob Coppedge named to GCV Powerlist for fourth consecutive year
---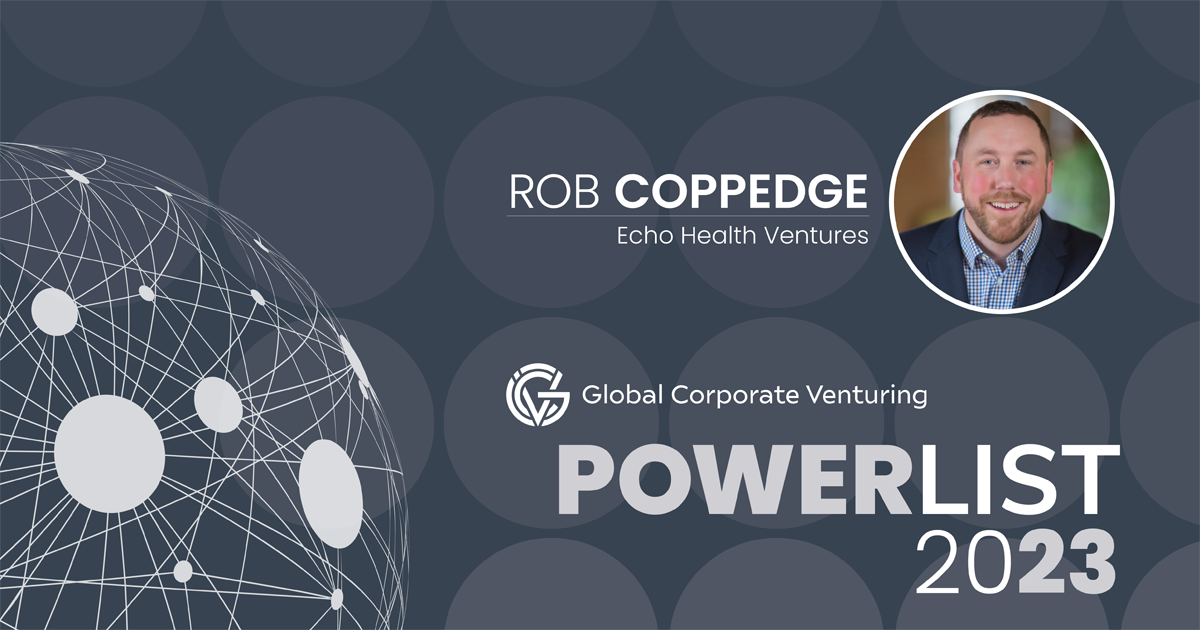 Congratulations to Echo CEO Rob Coppedge for being named to the Global Corporate Venturing Powerlist for the fourth year in a row.
The annual list features the top 100 leaders from 6,000 corporate venture units around the world. "These 100 corporate venturing professionals are certainly at the top of their profession," according to GCV.
As GCV noted in its profile of Coppedge, Rob "leads a team that identifies, invests in and helps grow innovative companies in healthcare and insurance. With more than 20 years of experience in healthcare venture capital, Coppedge joined Cambia Health in 2010 as vice president of business and corporate development.
"In 2021, Echo launched its investment platform, Echo Innovation Alliance, which brings together several Blue Cross Blue Shield companies to take healthcare innovation to a national scale. One of Coppedge's key goals is driving large-scale change across the US healthcare sector."