Sempre Health secures $20 million in funding from Cencora Ventures, Echo Health Ventures, and others
---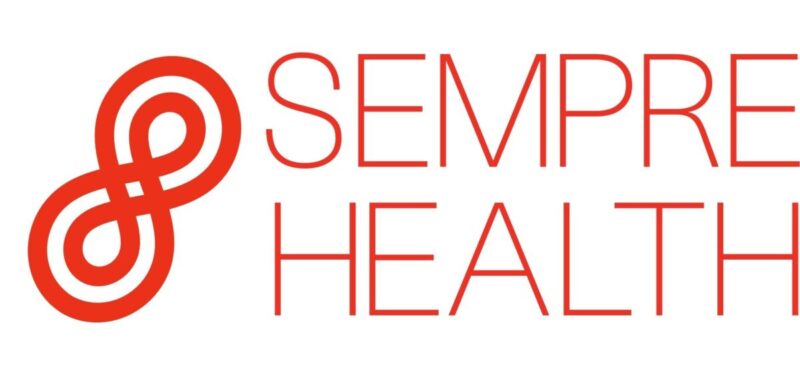 SAN FRANCISCO — Sempre Health, the leading solution for behavior-based healthcare pricing, today announced $20M in additional funding from three new investors, including Cencora Ventures and Echo Health Ventures. Existing investors including the Blue Venture Fund, UPMC Enterprises and Industry Ventures also participated.
This comes at an important time for the millions of Americans who struggle to afford their life-saving medications, many of whom have benefited from Sempre programs that drive a more than 20% improvement in adherence and Net Promoter Score® of 95, a testament to the high level of satisfaction Sempre patients have with the company's dynamic discount and SMS-based adherence solutions.
Unlike traditional coupons and cash card programs, Sempre aligns multiple healthcare stakeholders to dynamically adjust a patient's out-of-pocket costs at the point of dispense based on individual adherence and benefit design. With the new funding, Sempre will accelerate growth of its two-sided network of pharma manufacturers and health plans, launch products for new populations, and significantly grow the number of patients helped by the unique solution.
Cencora Ventures, formerly known as AB Health Ventures, the corporate venture fund of Cencora Inc., understands the importance of medication adherence in driving healthcare outcomes and believes Sempre's differentiated solution can drive meaningful impact.
"Cencora is committed to advancing innovative solutions that better enable medication access and affordability in support of patient health," said Leslie Donato, EVP, Chief Strategy Officer at Cencora. "Sempre's unique business model has the ability to evolve traditional market access approaches for life sciences companies and drive substantial improvement in medication adherence."
Echo Health Ventures is a purpose-driven strategic venture capital and growth equity firm focused on accelerating transformational healthcare innovation on a national scale. Echo invests to grow great healthcare companies by building strong relationships between enterprises and innovators to meet the needs of tomorrow's healthcare consumers in an economically sustainable way.
"Echo Health Ventures invests in companies that address the complexity of healthcare head-on and deliver better health and member experiences while reducing overall costs," said Jose Guerola, Principal at Echo Health Ventures. "We look forward to partnering with Sempre to support their work to align healthcare stakeholders to improve patient health and deliver better outcomes."
The participation of existing investors, including Blue Venture Fund, UPMC Enterprises, and Industry Ventures, further demonstrates their continued confidence in Sempre Health's mission and growth trajectory.
"Since our founding, we've remained focused on helping people afford and take their medications as prescribed," said Anurati Mathur, CEO of Sempre Health. "We are excited to work with investors representing every major stakeholder in the pharmaceutical value chain, who recognize the significance of Sempre's approach and are committed to fundamentally changing how medications are accessed in the United States."
About Sempre Health
Sempre Health works with leading health plans and life sciences companies to reduce what patients pay for their medications. Based on several internally and externally validated studies, Sempre Health boosts medication adherence by greater than 20%, dramatically improving the health of millions of people and potentially saving hundreds of billions of dollars in avoidable medical costs.
Learn more at www.semprehealth.com.
About Cencora
Cencora is a leading global pharmaceutical solutions organization centered on improving the lives of people and animals around the world. We partner with pharmaceutical innovators across the value chain to facilitate and optimize market access to therapies. Care providers depend on us for the secure, reliable delivery of pharmaceuticals, healthcare products, and solutions. Previously known as AmerisourceBergen, our new name, Cencora, unites our 46,000+ team members under one identity in pursuit of a shared purpose: We are united in our responsibility to create healthier futures SM. Cencora is ranked #11 on the Fortune 500 and #21 on the Global Fortune 500 with more than $200 billion in annual revenue.
Additional information about Cencora Ventures can be found at http://cencoraventures.cencora.com.
About Echo Health Ventures
Echo Health Ventures drives systemic health care transformation through hands-on, purpose-driven strategic venture capital and growth equity investing. Echo Health Ventures drives systemic health care transformation through hands-on, purpose-driven strategic venture capital and growth equity investing. Echo prioritizes long-term partnerships and impact, with a focus on accelerating portfolio companies' growth and bringing their innovations to scale nationally.
Learn more at www.echohealthventures.com.