Octave Bioscience Secures $14 Million Series A Financing Round
---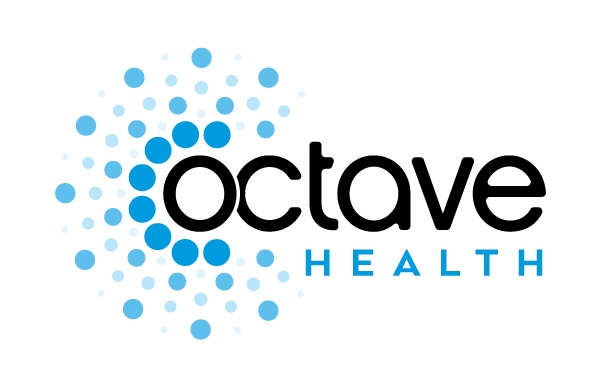 MENLO PARK, Calif., July 12, 2018 — Octave Bioscience, the developer of a fully integrated care management solution delivering powerful insights for patients with neurodegenerative diseases, today announced the completion of its Series A funding of $14 million. BCBS Venture Partners led the investment round with participation from Echo Health Ventures (a strategic collaboration of Cambia Health Solutions and Mosaic Health Solutions), Section 32 and new as well as existing private investors. Previously, the company raised $2.5 million in seed funding. This financing will allow the company to complete development of its proprietary, first-in-class platform and begin to evaluate the impact of the platform in its initial disease state, multiple sclerosis.
"Multiple sclerosis is a high-cost disease that is highly variable. Despite an explosion of available therapies, many patients experience poor treatment outcomes," said Thomas Hawes, MD, Managing Director Healthcare, Sandbox, on behalf of Blue Cross Blue Shield Venture Partners, and Octave Board Member.  "Octave's care management solution promises to transform neurodegenerative diseases by providing expanded insights into a patient's specific disease stage, severity and progression while accessing practice protocols and evidence-based care insights to improve patient outcomes and quality of life."
"Multiple sclerosis represents a large, underserved $28 billion market. Like many chronic diseases, MS historically has been managed through subjective evaluation of signs and symptoms along with periodic MRI scans, which often don't provide dynamic or real-time insight into the disease," said William A. Hagstrom, Founder and CEO of Octave Bioscience. "Moreover, physicians can miss important shifts in disease status or co-morbidities between office visits. Octave's care management solution was designed to start with a measurement system that includes assessing a patient's biology via select biomarkers tied to inflammatory disease activity and neurodegeneration. This is further complemented by technology to continuously track patients' symptoms and disease trajectory using sensors and mobile tools. Additionally, we are optimizing MRIs to improve contextualization, quantification and serial changes over time. Each of these capabilities provide high-resolution, 360-degree, longitudinal data streams to integrate into our care platform."
"Through the creation and incorporation of next-generation objective measures that help patients and physicians understand disease trajectory and provide information to guide therapy decisions, we believe Octave has the potential to truly personalize care management for a patient population with significant unmet need," said Kurt Sheline, Principal, Echo Health Ventures.  "We are excited to partner with such a talented team toward improving health outcomes and containing costs of care."
Octave Bioscience also announced today the appointments of two new members to its Board of Directors: George Scangos, PhD, CEO of Vir Biotechnology and former CEO of Biogen, and Michael Pellini, MD, managing partner at Section 32 and current Chairman, former CEO of Foundation Medicine.
Currently CEO and on the Board of Directors for Vir Biotechnology, George A. Scangos, PhD, held several CEO positions with life science companies, including Biogen and Exelixis, Inc. Previously, he served as president of Bayer Biotechnology and non-executive chairman of Anadys Pharmaceuticals. He was a professor of biology at Johns Hopkins University and continues to teach on an adjunct basis. Scangos has served as the Chair of PhRMA, of the California Healthcare Institute and on the board of the Global Alliance for TB Drug Development. He currently serves on the Boards of Directors of Agilent, Exelixis and Decibel Therapeutics and on the board of trustees of both the Boston Museum of Science and the Biomedical Science Careers Program.
Michael J. Pellini, MD, MBA, is currently a Managing Partner at Section 32 and Chairman of Foundation Medicine, Inc. where he was CEO from 2011 until 2017. Previously, Dr. Pellini served as the COO at PLUS Diagnostics, Inc. and President and COO of Clarient, Inc., which was sold to GE Healthcare. He also served as Vice President of Life Sciences at Safeguard Scientifics, Inc. In addition to serving as chairman of Foundation Medicine, Inc., Pellini is Director and Scientific Advisory Board Member at Cira Discovery Sciences, Inc., and a Director of Adaptive Biotechnologies, Inc., Vineti, Inc., Tango Therapeutics, Inc., Singular Genomics, Inc. and the Personalized Medicine Coalition.
About Multiple Sclerosis
According to the National Multiple Sclerosis Society, MS is a chronic, lifelong, debilitating disease, which affects nearly one million patients in the US. The disease is driven by autoimmune and inflammatory processes as well as neurodegeneration, including demyelination and axonal damage. As of 2010, lifetime costs were estimated to be $4.1 million,1 and the overall employment rate for patients with MS ranges between 30 and 45 percent due to cumulative disease burden and disability.2 While there are now 15 approved treatments, the National Multiple Sclerosis Society estimates that drugs cost up to $66-86,000 per year.
About Octave Bioscience
Octave Bioscience was founded to deliver an end-to-end care management platform for multiple sclerosis and a full range of neurodegenerative diseases. Its first product, currently in development and anticipated for launch in 2019, will employ biomarker solutions, patient tracking tools and MRI optimization to provide neurologists and MS patients robust, objective metrics to facilitate informed care and shared decision making for better patient outcomes. Octave Bioscience is headquartered in Menlo Park, California, and is funded by BCBS Venture Partners, Echo Health Ventures, Section 32 and several private investors.
Contact
Terri Clevenger
Continuum Health Communications
tclevenger@continuumhealthcom.com
(203) 856-4326
_________________________________
1 http://www.ajmc.com/journals/supplement/2016/cost-effectiveness-multiple-sclerosis/cost-effectiveness-multiple-sclerosis-economic-burden
2 https://content.iospress.com/articles/work/wor2201